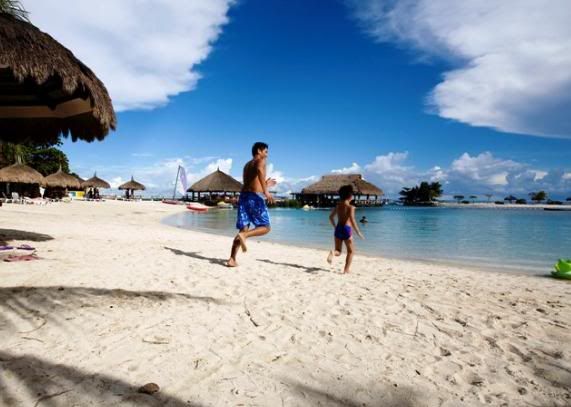 A fellow Cebu Bloggers Society member, Pinoy Blogger, just informed the group recently that there will be a free summer blow out this coming May.  This event will be sponsored by Maribago Bluewater Beach Resort in cooperation with Pinoy World.  This activity is actually open to all bloggers in Cebu, but most specifically to CBS members.
Free resort accomodations, fun games, and sumptuous foods are waiting for all the participants.  In the games, the lucky bloggers can win gift certificates and other freebies.  In order to participate to this great summer event, the blogger must visit Pinoy Blogger's post and follow a few easy instructions to register.
The posted date of this event was set to 9th of May, but this is in conflict with the schedule of the iBlog Summit in Manila which will be held on the same date also.  The CBS VP for Events, Xerxes Bernadez,  asked Pinoy Blogger to move this activity to 16th of May.
For further details about this event please visit Pinoy World.  And if you wanted to know more about this beach resort, you can visit Maribago Bluewater Beach Resort's blog.
Photo Credit: bluewateronline.wordpress.com