Tag Archives:
Oblation Run
Oblation Run
I had a very GREAT day last friday! Whew! We have our Crazy Day and Oblation Run as the main course and dessert, respectively (hahahahaha!). The long awaited parade of "bolbits" and "camels" had finally c0me.
The hordes of dusty foot creatures patiently awaited the most anticipated "camel" show event which is of course the oblation run (running naked with black masks on their bloody faces) by the newly recruit APO members (who are mostly from other schools). When obli's statue was blindfolded with black cloth everyone knew that it's the bloody signal that "camels" will be running around the campus soon. Eveybody got ready with their cameras, necks stretched upward-sideward waiting for the mighty wicks to come rushing down the campus aisles (wahehehehe!). Here are some pics for your eyes to feast…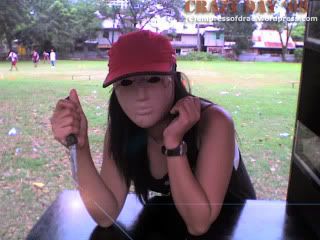 inspired by one of the otakus last Otaku Festival…hehehe…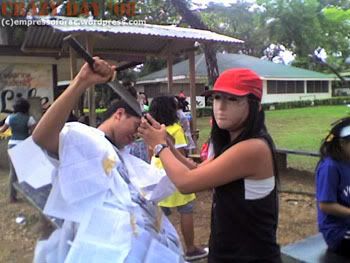 here comes super journal articles (ka-oa pud aning costume ni pong oist…tsk…tsk…)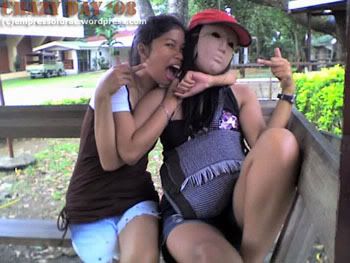 with sarah raven and her famous hungry-look…slamdunk the funk! hehehe…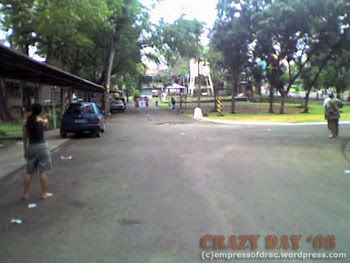 can you see the marching wicks from afar? hehehehe…
For more Oblation Run close up photos click here.
For more Crazy Day photos click here .
Ta ta,
EOD
Download Oblation Run Photos Here
And everybody's giggling and murmuring something to each others ears with malicious looks shamelessly plastered on their friggin' faces. Hahahahaha! I couldn't help but laugh, and at the back of my mind anticipate how would it like to see naked frat men running around the campus exposing their tools. Hahahahaha!
They said it will be held tomorrow a day before the Lantern Parade. I thought it would be this Feb., during Crazy Day, but it seems like the dusty-foot creatures have an early Christmas feast. Anyways, I'm getting ready of my camera. Hmmmn…this would definitely an interesting feast…ahahahaha…